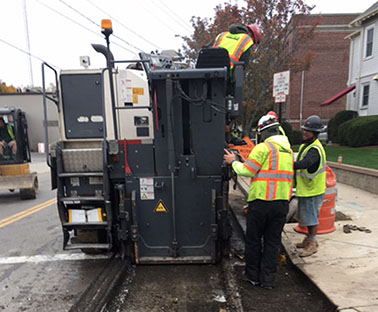 commercial paving
We specialize in utility trench paving and small area patching. We provide paving services in conjunction with milling either to prep the trench as originally cut for a temporary patch or to cut back additional asphalt for a commonly utilized permanent trench patch.
   equipment rental
JP Cardillo  can provide you with the most experienced operators and reliable equipment to perform your excavation needs. Whether it is a skid steer loader or a 3 yd. excavator, we have it in our fleet. Our operators are all licensed, trained and part of the International Operating Engineers Union (Local 4). Please contact us for a complete list of equipment available.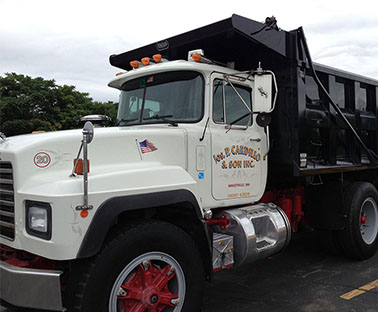 snow plowing & removal
We have been plowing snow for over 90 years. We offer services to MassDOT, local communities and numerous commercial properties. We also offer snow removal services. We have several larger loaders and dump trucks to haul your snow away to one of our dumpsites or a location specific to your needs. We are available 24/7.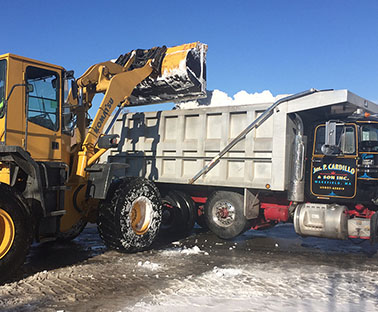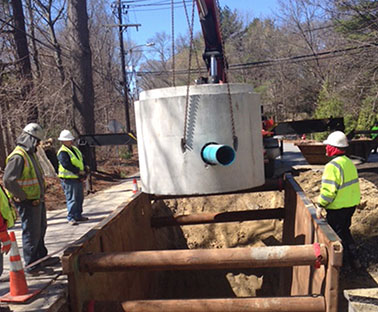 site work
JP Cardillo offers full site work services including commercial site work and residential sub-division. All of our estimating is done electronically so that the customer gets the proper quantities and is not paying more than they should. All of our jobs are laid out using the most up-to-date GPS system. This also saves the customer time and money by not relying on surveyors and engineers to perform that portion of the work.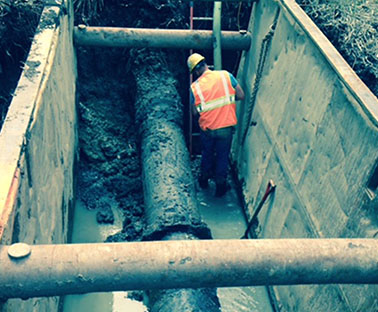 UTILITY INSTALLATION
Our focus of business for the past 40 years has been underground utility installation. We specialize in water, sewer, and drain work. We install new utilities and replace existing ones. We have the capability to bypass and divert existing lines while replacing them.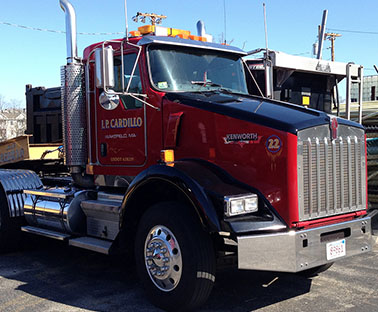 DOT TRUCKING
JP Cardillo  have an extensive fleet of trucks ranging from small six wheel dump trucks to tri-axle dump trucks. All of our larger trucks have apportioned plates to run out of state. Our trucks also have Mass DOT and NH DOT overweight permits. All of our drivers are current with the latest DOT regulations. Our fleet of trucks are serviced and maintained by one of our in-house full time mechanics.